Automated online GP services are now available in the UK!
Innovative digital and social media marketing company, Orbital Media, has partnered with the University of Essex in an investment project to develop automated online GPs to offer medically-approved health advice for a range of minor ailments.
This 30-month project uses AI and machine learning to offer interactive health advice, with the app billed as an automated, online virtual GP service. The platform is being created in collaboration with the NHS, and Orbital Media CEO Peter Brady indicates that the aim is for it to be licensed by the NHS and other overseas state healthcare providers. Currently in the development stage, it will be launched in the coming 12-18 months.
The scheme will initially focus on minor ailments including cough, cold, flu and hayfever, with GP appointments for such self-treatable conditions identified by the Proprietary Association of Great Britain as one of the five examples of wastage in the NHS, costing GB£2bn (€2.3bn / US$2.6bn) per year. Peter Brady suggests that the platform could be extended to cover other categories, such as wound management and sexual health.
The scheme is designed to offer economies to the NHS, reducing GP appointments and prescriptions and empowering consumers to turn to self-care. Improved access to reliable and trusted healthcare advice and information is also a promising development as consumers increasingly search for symptoms and advice online, where there is much misinformation.
Meanwhile, with the ever-increasing adoption of Digital among older generations, the intuitive and easy-to-use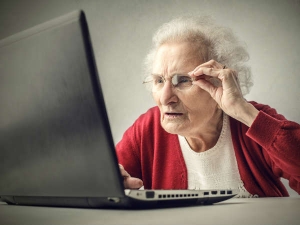 automated virtual GP platform offers an exciting route to self-care for a large number of consumers. Eventually, patient records could be integrated into the app to offer consumers personalised and more relevant advice
When asked if OTC players could advertise their products on the platform, Peter commented that there could definitely be room for sponsorship, which would provide a valuable revenue stream for the NHS. This would have to be carefully regulated within a strict framework, in order to maintain data privacy and respect sensitivities. Clearly there are a lot of unknown factors here, but also a wealth of exciting opportunities for marketers to capitalise on this unique solution.
Links
https://www.essex.ac.uk/news/2017/03/23/artificial-intelligence-to-help-create-automated-virtual-gps
Want to find out more about Technology?
The OTC Training Academy will be in Singapore on October 25th as the region looks to new areas for growth. We will be looking at Merging Marketing and Regulatory Affairs to deliver better innovations through opportunities in latest technologies and creating skills for sustainable growth.
Find out more on our Singapore Workshop page or to be part of this informed and exciting training event, contact maricar.montero@NicholasHall.com today!