Day 1: Winning with Consumer Healthcare 2025                                 Day 2: Windows on the World
Objective
Day 1:
 To establish a practical Consumer Centric Strategy approach to gain a deep understanding of the behaviours and attitudes of our target consumers and shoppers in a US Consumer Healthcare environment in the future.
To agree the implications of the approach on individuals, functions and markets and how to bring them to life.
Day 2:
An overview of the global consumer healthcare market: size, trade structure, key players and other important facts
A deeper dive into the US's two closest markets: Canada and Mexico. You will hear from front-line executives from those countries who will provide a real-time "Here's our present reality." It will include live case studies.
A look at "What If' and examine a different market structure that allows for Pharmacists to prescribe a range of Rx products. You will hear from someone who operates in a major market where the "third option" is a reality.
And lastly, what does the Innovation Pipeline look like outside the US. We will present a global review of New Product Development. It might just include information about your next competitor or your next product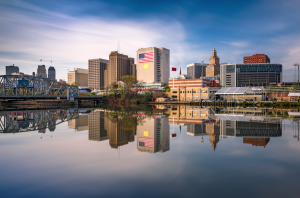 Programme
Day 1:
Creating powerful brands is the only way to ensure success for our consumer healthcare industry. Powerful brands by definition have a strong and sustainable relationship with our consumers and that only comes with a deep, profound understanding of their behaviours, attitudes and beliefs not only today but also in the future. The CHC Training Academy offers a unique opportunity to 'Win with Consumer Healthcare' in the USA by going "under the skin" of our future consumers, with practical tools and techniques that can be applied easily back in the business.
We will be working on a case study based on an existing brand so that you have the opportunity to practice the tools together with fellow participants.
Day 2:
Please come join us for a day of looking outside the US and hearing from people who operate in the consumer healthcare space sometimes under very different circumstances. The lessons learned could help you prepare for coming change in the US or at a minimum open up new ways to achieve growth in export markets near and far.
You can opt to join either workshop or join us for both days!
Deliverables
Day 1:
Provide the tools for a deeper understanding of our target consumer, their attitudes, behaviours and beliefs in the future.
To acknowledge Market Structure and trends and understand how they affect our consumers, our customers and our brands.
To understand how the USA Regulation will develop in the future to support Health Literacy and Adherence
To define and understand the revolution of the 2025 Pharmacy & Drugstores and how we can connect with them to create opportunity for customer and brand
To understand how technology will drive self care in our empowered consumers
A Framework for developing solutions that keep the Consumer at the heart of the Strategy whilst also meeting the needs of our Brands and Our Customers.
Aligned Teams that know, understand, believe and act to deliver a change of mind-set and behaviours across the business.
Day 2:
A sharp focused picture of the global market dynamics. Where is there growth? Where is consumer healthcare stalled?
The ins and outs of doing business in Canada and Mexico.
What would happen in a world that includes the third leg of Pharmacist Rx.
How is the rest of the world innovating. Where is global consumer healthcare growth coming from?
Attendees
Day 1:
Sales, Shopper & Customer, Marketing, Detailing
Day 2:
Senior executives looking for growth
Business Development
International Department leaders
New Product Development/Innovation leaders
Date
24-25 September 2018
Time
8.30am - 5.15pm
Location
Hyatt Regency Morristown at Headquarters Plaza, Morristown
3 Speedwell Avenue, Morristown, NJ, 07960, USA
View on map >
Price
Full rate: £795+VAT