Winning in Consumer Healthcare: The New Generation of Strategic Collaborative Partnership
Marriott Hotel Bucharest
Objective
•To develop the essential skills to work in an environment of collaborative partnership across suppliers and retailers
•To acquire ideas for building categories in your business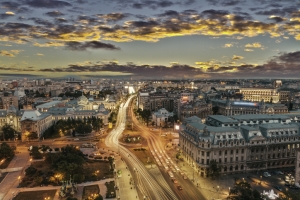 Deliverables
•Deep insights on all key stokeholes and category
•Win Win Win Category Building Opportunities
•Practical tools, tips and techniques to use back in your business
Attendees
Sales, Shopper & Customer, Marketing, Detailing
A unique opportunity to experience and develop the new generation of Key Account Management competences together with Global and Local experts in Consumer Healthcare.
In collaboration with Alphega and RASCI, The Consumer Healthcare Training Academy is proud to launch their one day development event to train collaborative partnership approaches between retailer and supplier.
Built around a 'real life' business case for strengthening the VMS categories through pharmacy, you will work together to have a real experience on how to grow categories together in our Market.
Date
19 September 2019
Time
8.30am - 5.15pm
Location
Marriott Bucharest
Calea 13 Septembrie, Bucharest, Romania
View on map >
Price
Full rate: £480+VAT