Deep Dive on the Consumer – Barcelona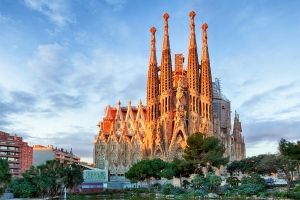 Creating powerful brands is the only way to ensure success for our consumer healthcare industry.
Powerful brands by definition have a strong and sustainable relationship with our consumers and that only comes with a deep, profound understanding of their behaviours, attitudes and beliefs.
The OTC Training Academy offers a unique opportunity to learn and experience going "under the skin" of consumers, with practical tools and techniques that can be applied easily back in the business.
Objectives
• To establish a practical Consumer-Centric approach on how to gain a deep understanding of the behaviours, attitudes and beliefs of consumers and shoppers in the consumer healthcare environment.
• To agree the implications of the approach on individuals, functions and companies and how to bring them to life.
Deliverables
• Tools for a deeper understanding of the target consumer, their attitudes, behaviours and beliefs to develop a 'target' consumer profile for your brands.
• Best practice examples and key success factors of consumer-focused organisations.
• An action plan and agreed set of next steps for your teams to bring the approach to life back in your market, putting the consumer at the heart of the brand strategy.
AGENDA
9.00 Welcome
Welcome, objectives, agenda, ways of working and team ice breaker
9.15 Market Trends & Best Practice Inspiration for Consumer
• Presentation: Global market overview (consumer trends)
• Group discussion: Implications and ideas
9.30 Case Study Introduction
• Presentation
• Group discussion: Alignment & build
9.45 Identifying the Consumer
• Pareto principle (80:20 rule)
• Identifying the consumer
• Case study exercise & discussion
10.30 Break
10.45 Market Research Techniques
• Market research techniques to identify loyal / heavy users
• Identify the types of tools / techniques required
11.30 Consumer Profiling
• Finger printing techniques looking at demographics & psychographics of the consumer
• Introduction activity to demonstrate consumer profiling
• Develop understandings and Insight
• Case study exercise & discussion
12.30 Lunch
13.15 The Consumer as a Shopper
• Shopper motivations & behaviours
• Develop understanding & insights
• Case study exercise & discussion
15.15 Break
15.30 Implications for the Business
• Best practice examples of consumer-focused organisations
• Key success factors
• Recommended next steps
16.00 Summary & Close
18.30 Welcome Drinks
Attendees
Sales or Marketing executives
Business development executives
Benefits for Participants
A practical, interactive experience generating better learning to apply to their business
A simple approach to understanding the consumer
Set of practical tools and techniques
An opportunity to learn from cross-functional, cross-regional and cross-company participants
Date
18 April 2018
Time
8.30am - 5.15pm
Location
Fairmont rey Juan Carlos 1
Av. Diagonal, 661-671,
Barcelona, Spain, 08028
Price
Full rate: £875+VAT