Developing Insight and Innovation Strategies for a Successful Future in Consumer Healthcare
Novotel, Sydney
Objective
To empower you and your team with the tools, tips and techniques you need to maximise your potential, with the ultimate goal of achieving sustainable growth for your Consumer Healthcare business.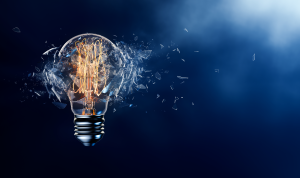 Schedule
OTC Global trends
• Back into the futures market.
• Futurologists
• What do the next 10 years have in store for consumer healthcare marketers?
This session will present some insightful and exciting predictions impacting the industry using data from Nicholas Hall's DB6 Global OTC Sales Database. Discussion will be encouraged to have maximum interaction and participation.
Probiotics Case Study
• Interactive team exercise.
• Building insights
• Creating an innovation challenge showing the importance of a process / framework for developing consumer, customer, HCP, category and brand insights.
• Case Study exercise – Insights.
Innovation via digital communications and commercial activities
• Driving innovation through our consumer and customer relationships.
• Case Study exercise – Promotions.
Innovation via existing portfolio
• Driving innovation through your current products and Switch pipeline by focusing on claims and benefits.
• Case study exercise – Super Claiming.
Innovation via new products
• Successful take-to-market strategy for new launches and product development, presented with relevant case studies.
• Case study exercise – creativity, thinking outside the box.
Living Innovation
• A framework for developing and driving an innovation culture across your organisation.
• Focusing on human dynamics, best practices processes and pathfinder innovation competency profiling.
• Group discussion on the implications to Innovation Leadership in OTC industry.
Q&A and close
Deliverables
Participants to learn from key insights and predictions for the future of the global and local consumer healthcare market
How to develop understanding of key innovation strategies and how these can be used to optimise strategy and performance
Attendees
Sales, Business Development, Brand Management, Shopper & Customer, Marketing
Date
21st September 2017
Time
8.30am - 5.15pm
Location
InterContinental Seoul Coex,
524 Bongeunsa-ro,
Samseong 1(il)-dong,
Gangnam-gu,
서울특별시 South Korea
View on map >
Price
Full rate: £800+VAT
Book Now