Winning in Consumer Healthcare
Hilton Stockholm Slussen
Objective
• Introduction to global trends as an inspiration to the Nordic market
• Creating winning opportunities in Nordic pharmacies
• Building OTC Brands in the Nordics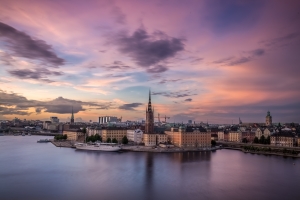 Deliverables
• Understanding culture, role and perspective of key stakeholders (customers, HCPs, consumers and competitors)
• Finding inspiration to create the greatest competitive advantage for your brand
• Development of brand initiatives leading to sales opportunities and tailored solutions
Attendees
Sales, Shopper & Customer, Marketing, Detailing
A unique opportunity to build essential skills for teams to Win in Consumer Healthcare, through a Brand Building approach, aligning all key departments and individuals with tips, techniques and pragmatic tools.
Contact us for details of rates to attend just one of the days, or you can book to join both days using the below booking option.
Day 1: 18 November
Global & Local Trends, led by Steve Sowerby and Anne-Marie Hall Henriksen
08:30 Welcome, Objectives, Agenda and Ways of Working, Introductions
09:15: Winning in Consumer Healthcare
• To understand the importance of Insights for our Strategy
• How to develop Insights through focusing on key elements and key stakeholders:
Category, Brand and Competitors, Customers, Consumers and Trends.
10.15: Coffee Break
10:45: An Overview of Global Trends
• A review of Global Trends, based on the recently published "New Paradigms for
CHC 2019:Over the Horizon" Nicholas Hall report.
• A review of Local Trends, presented by Anne-Marie Hall Henriksen of Amazing Hall
13.00: Lunch
13.30: Deeper dive into Health and Wellness
• A review on the current Health and Wellness Trends
• Let's be the weapon in our hero's Self Care story –
How our brands support Consumers in their Self Care Journeys
15.30: Coffee Break
15.45: A Deeper Dive into Ageing and Digital
• To discuss the insights of the Ageing Consumers to inspire them to better Self Care
and build stronger Health Care Brands
• The Implications for Empowering, Informing and Inspiring our 'Golden Age'
Individuals to Access and Live Better Self Care through Digital
17.15: Summary & Conclusions, which will lead off Day 2.
Day 2: 19 November
Digital Transformation with  New Life Builders, led by Trevor Gore & Shayne Garcia 
09:00: Welcome, Introductions and Review of Day 1 with the Winning in Consumer Healthcare Process
09.30: Understanding the Opportunity
• "Rethinking the Ageing opportunity" … Finding the new ways to look at our ageing populations as growth markets, why we should not think "old" but "New Life Builders", the role of ageing people as targets and of their care-givers as targets, growth numbers, access and use to digital tools
11.00: Coffee Break
11.15: How to Transform your Business with Digital Solutions
1. How to React: Technology, Data, People
2. Defining your Digital Maturity Model for dealing with Ageing Populations
3. Discovering the Role of Digital for your Brand in Targeting Older Audiences
12.45: Lunch
13.45: Solidifying your Digital Strategy
• How to use the Pyramid and the loop method to strengthen your strategy
14.45: Building Benchmarks
1. What are the tools available to measure Success from major digital platforms
2. How to decide on what benchmarks, feedback and interaction with other messaging formats should be
15.15: Working Coffee Break
15.30: Building Benchmarks continued
16.20: Changing your brand ecosystem to grow the NLB opportunity
1. Moving from traditional to integrated omni-channel thinking
2. Quick checklist to encourage teams to re-think opportunities
17.00: Case Study Completion
17:30: Presentation of Cases & Key Learnings
Date
18-19 November 2019
Time
8.30am - 5.15pm
Location
Hilton Stockholm Slussen
Guldgränd 8, 104 65 Stockholm, Sweden
View on map >
Price
Early bird rate: £1250+VAT (Offer ends 18 October 2019)
Full rate: £1350+VAT