Winning in Consumer Healthcare
Hilton Stockholm Slussen
Objective
• Introduction to global trends as an inspiration to the Nordic market
• Creating winning opportunities in Nordic pharmacies
• Building OTC Brands in the Nordics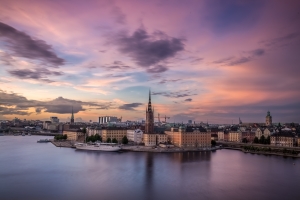 Deliverables
• Understanding culture, role and perspective of key stakeholders (customers, HCPs, consumers and competitors)
• Finding inspiration to create the greatest competitive advantage for your brand
• Development of brand initiatives leading to sales opportunities and tailored solutions
Attendees
Sales, Shopper & Customer, Marketing, Detailing
A unique opportunity to build essential skills for teams to Win in Consumer Healthcare, through a Brand Building approach, aligning all key departments and individuals with tips, techniques and pragmatic tools.
Contact us for details of rates to attend just one of the days, or you can book to join both days using the below booking option.
Day 1: 28 August
Trends in the Industry
09:00: Introduction & Workshop Objectives
How to shape new Business Strategies to reflect a weakening economy
Judging the significance of CHC Adjacencies
09:30: A review of Global Trends
11.00: Coffee Break
11.30: Nordic Market Opportunities and approach to 4 different cultures
Trends in the Nordic region: are they the same as Global, or will the 4 major markets go their own way?
These sessions will be followed by a digitally-enhanced Q&A session led by Trevor Gore, in which delegates' preferences on which high-profile opportunities are right for the Nordic markets will be recorded electronically.
13.00: Lunch
14.00: Putting the Innovation back into New Product Development
New sectors of unmet consumer demand; innovative formulations & delivery systems; medtech
Strengthening Branding: line extensions and umbrella branding.
15.45: Coffee Break
16.15: Brainstorming on relevant and topical issues, including digital marketing, eCommerce, medical cannabis, vaping, national and organic products and a host of other topics.
17.30: Summary & Conclusions
Day 2: 29 August 
Winning in Consumer Healthcare, led by Trevor Gore of The CHC Training Academy
09:00 Welcome, Introductions and Review of Day 1
09:30 Change Management
09:45 Introducing the Winning in Consumer Healthcare Process
10:00 Case Study Presentation
10.30 Coffee Break
10:45 Building Insights and Understanding: Category, Brand and Competitors, Consumers and Customers
11:45 Group Work: Defining the Category
12:15 Present back for Alignment  & Builds
13:00 Lunch
13:45 Identify Opportunities
14:15 Group Work: Creating Win-Win-Win Opportunities
15:00 Groups: Present back for Alignment  & Builds
15:45 Coffee Break
 16:00 Developing the Communication Strategy
16:30 Group Work: Telling your Brand Story
17:00 Groups: Present back for Alignment  & Builds
17:30 Key Learning and Wrap up
17:45 Close
Date
28-29 August 2019
Time
8.30am - 5.15pm
Location
Hilton Stockholm Slussen
Guldgränd 8, 104 65 Stockholm, Sweden
View on map >
Price
Early bird rate: £1250+VAT (Offer ends 18 July 2019)
Full rate: £1350+VAT